Our President, Becky Gosling, and her husband, Kwame Addo, represented our club at the annual Adopt-a-School Event hosted by our sister club Club Rotario Tijuana Oriente.
The event benefited the students of the newly constructed Escuela Primaria Nueva Creación.
Many families came to receive our school supplies care packages. It was a great community event and we're proud to participate with our sister club on a cross border project.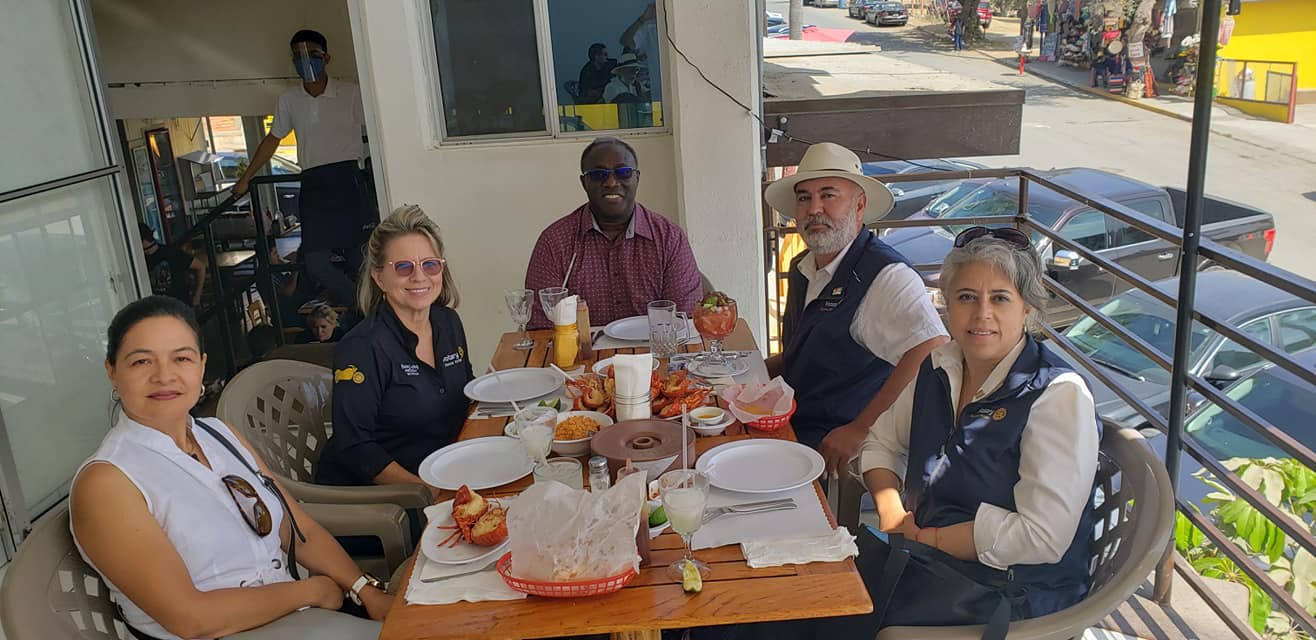 Of course, after a day of providing service, lunch at Puerto Nuevo was in order and well deserved!
If you have an interest in being of service with your talents and skills please contact us here on Facebook or at our website to request an invitation to our next meeting (currently on Zoom at Noon on Wednesdays.)
.